MASSIVE IOT DEPLOYMENTS THAT IMPACT PEOPLE, PLANET & PROFIT:
LoRaWAN® Solutions that Scale

LoRaWAN is the leading LPWAN for creating IoT solutions on a massive scale. In the past 5 years we have seen the deployment of LoRaWAN devices, networks, and gateways across the globe and in numerous industries. The following case studies showcase LoRa Alliance member companies' LoRaWAN scaled solutions.
Scale is defined differently in each case study depending upon the company's place in the LoRaWAN value chain; it could be 10,000 sensors, 1600 square miles, or 50 gateway towers. LoRaWAN has been implemented at scale in cities, across countries, for smart irrigation and smart metering, to monitor air quality in thousands of schools, and to track data across multi-site businesses.
These 2022 case studies below are a small sampling of the amazing work accomplished by our members, using LoRaWAN to improve the lives of people and create sustainable solutions for businesses. As you read, you will likely find solutions that relate to your business need. Please reach out to our members with questions; their contact information is included in each case study.
Read how LoRaWAN is leading global, at-scale LPWAN deployments in this press release.
EXPAND YOUR KNOWLEDGE & GROW YOUR BUSINESS
Learn more about LoRaWAN and the LoRa Alliance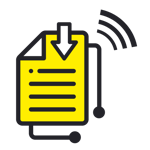 Resource Library
Learn about the LoRaWAN specification, download technical documents, and view webinars, use cases and articles in our Resource Library.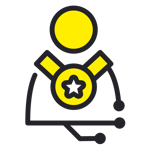 Grow your business with the LoRa Alliance.
Expand the market for your products, boost brand visibility, contribute to the LoRaWAN standard, and collaborate with industry experts. Click below to see what membership can do for your business.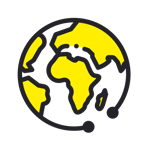 Find us around the globe!
Where in world is the LoRa Alliance? Find out where we'll be this month and register to attend upcoming live and virtual events and webinars.